Laser Body Contouring for Less: SculpSure™ – McKinney, TX*
Summer is right around the corner, which means the time for laser body contouring treatment is NOW — before the McKinney heat brings on swimsuit season! Optimal results for SculpSure™ are seen in 6-12 weeks, so plan ahead to have the summer figure you've been dreaming of!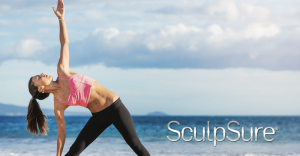 BIG CITY CARE, SMALL TOWN PRICING
Why travel from McKinney, TX to downtown Dallas for your care when you can beat the traffic AND the price? At Cernero Surgery & Aesthetics, we offer competitive pricing without compromising our service. Our medical team members are professional and experienced, and our technology is state of the art. Which is why we offer SculpSure™ by Cynosure – the newest, FDA approved, laser weight loss treatment.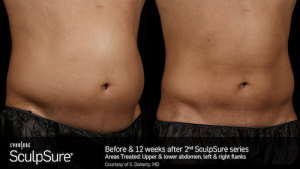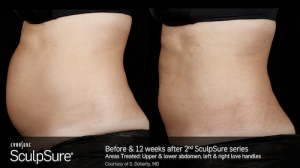 SculpSure™ uses heat to reduce fat in common problem areas such as the abdomen and love handles. This non-invasive treatment only lasts about 25 minutes and may melt up to 24%* of the fat away within the treated area. It gets better – there is NO downtime. Patients can return to work or even exercise immediately after their appointment.
If this already sounds too good to be true, our pricing will be even more shocking! Start TODAY, start NOW by contacting Cernero Surgery & Aesthetics for your consultation! 903.462.4247.
*All information subject to change. Images may contain models. Individual results are not guaranteed and may vary.
Posted in: Laser Body Contouring