The Icon Aesthetic System: Laser Hair Reduction, Scar Treatment & More
Did you know that Cernero Surgery & Aesthetics offers solutions beyond weight loss and general surgery? If you suffer from unwanted hair, wrinkles, scars, spider veins, or age spots, we have a solution for you, too! Cernero Surgery & Aesthetics offers non-invasive cosmetic laser treatments from The Icon Aesthetic System by Cynosure. The Icon Aesthetic System's state-of-the-art technology allows us to perform the most popular cosmetic treatments, all from one machine. This system can be used for a variety of treatments such as: scar treatment, non-ablative skin resurfacing, photorejuvination, and permanent hair reduction.
Scar Treatment: This quick, simple, non-invasive treatment has minimal discomfort, little to no downtime, and excellent aesthetic results. This treatment is an effective alternative to surgery for surgical and acne scars.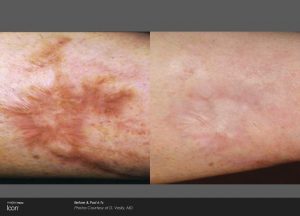 Photorejuvination: This fast and easy treatment session is used to reduce the appearance of rosacea, spider veins, age spots, and sun spots. It is gentle enough to use on the face, neck, chest, arms, legs, and hands. There is minimal discomfort during treatment and no downtime.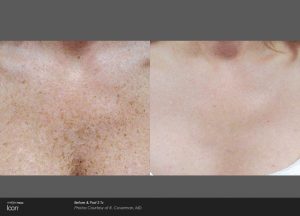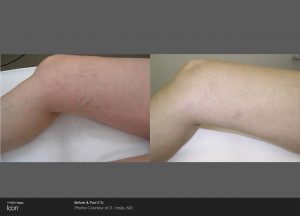 Non-Ablative Skin Resurfacing: This flexible treatment can be used for several skin conditions such as: age spots, sun damage, wrinkles, acne scars, skin tone and texture, and stretch marks. The treatment session is well tolerated and provides the option for no downtime or minimal downtime.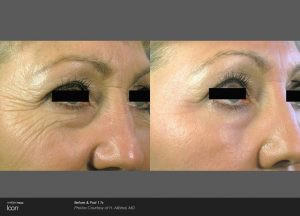 Hair Removal: This fast and comfortable treatment provides excellent, long-term results. As shown in the image below, it is also great for reducing hair from larger areas. There is no downtime.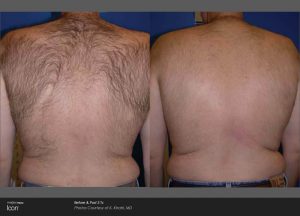 To view more before and after photos of The Icon Aesthetic System treatments, visit the Cynosure website. To schedule your laser treatment consultation with Cernero Surgery & Aesthetics, visit our website or call us at 903.462.4247.
*All information subject to change. Images may contain models. Individual results are not guaranteed and may vary.
Posted in: Laser Body Contouring