Cosmetic Laser Treatments | Icon™ Aesthetic System
If you have unwanted hair, unsightly spider veins, wrinkles or scars, the Icon™ Aesthetic System provides a suite of non-invasive cosmetic treatments for laser hair removal and treatment of sun and age spots, nasal and facial veins, wrinkles, scars, and other skincare concerns. The Icon™ Aesthetic System can also be used for photorejuvenation and skin resurfacing treatments.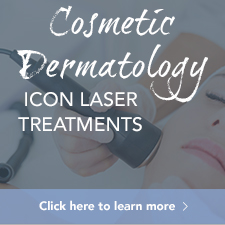 **Single treatment of average reduction in fat volume as measured by MRI; Clinical and Histological Evaluations of a 1060nm Laser Device for Non-Invasive Fat Reduction – John W. Decorato, MD., F A C S. Rafael Sierra, Ph.D., Bo Chen, Ph.D., Westford, MA, 2014
*All information subject to change. Images may contain models. Individual results are not guaranteed and may vary.