Cernero Surgery Is Now Offering Televisits
The COVID-19 pandemic has made access to healthcare services challenging for many. You may not be able to visit your doctor for a number of reasons, such as shelter-in-place orders or if you're immunocompromised. In an effort to continue providing patients with the highest level of care, Cernero Surgery and Aesthetics is now offering Televisits for our patients!
Televisits provide you with a safe and secure way to connect with Dr. Cernero and his staff remotely. Instead of coming into the office, your appointment will be done via video and audio connection from your personal device. Since most of our patients are new to Televisits,  we want to make the process as easy as possible. Below, you can find information on what to expect from your Televisit as well as step-by-step instructions on how to participate in a Televisit.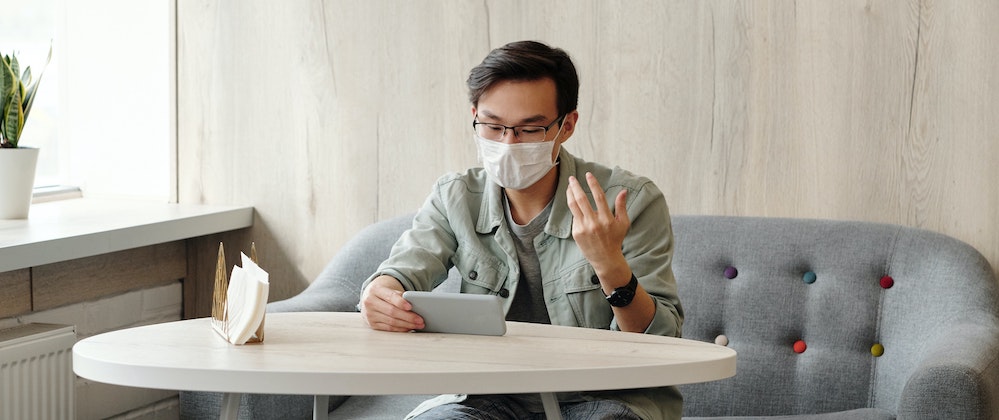 Televisits: What To Expect
 As a patient at Cernero Surgery and Aesthetics, you can expect the same level of patient care we've always provided. Televisits are different than in-office visits, yes, but our goal is to make your appointment comfortable, easy, and worthwhile.
What do I need?
To participate in a Televisit appointment, you'll need a computer, tablet or smartphone. Your device must have a stable internet connection, a good quality camera, and a microphone.
Is my Televisit secure?
Cernero Surgery and Aesthetics will always keep your personal health information safe, regardless of the manner in which we see patients. Your Televisit is confidential and digitally secure.
How to Participate in a Televisit
1. Schedule your appointment. If you do not already have an appointment scheduled with Dr. Cernero, call 462.4247 and schedule like you normally would.
2. Find & click the link we sent you. On the day of your appointment, grab the device you'd like to use for your Televisit. After that, locate the emails we sent you. You will receive two: one welcoming you to the patient portal and then, after that, one with details about your appointment. Look for the one with details about your appointment. Click the orange button in the email.
3. Fill out your information. After clicking the link, a webpage will open with a patient questionnaire. Fill out this information and click "next" when finished.
4. Start your Televisit. On the next page, you will see a message that says you've successfully submitted your info. In addition, there will be a button that says "Start Televisit" on this page. If you are doing this a few hours prior to your appointment, the "Start Televisit" link will be gray and unclickable. Closer to your appointment time, the button will appear orange. When this happens, click the "Start Televisit" button.
5. Enter the virtual waiting room. After clicking the button, you will be redirected to the virtual waiting room. Shortly after, Dr. Cernero will begin the face-to-face Televisit and will then disconnect when the visit ends. 
If you have any questions or concerns regarding your Televisit, please don't hesitate to reach out via our website form here or via phone at 903.462.4247
Posted in: general health